Stucco Services
Amcot Stucco Design offers a full range of stucco services for the exterior and interior of your building whether residential or commercial.
The system can be applied to the entire home or just to the front. You can always complete the rest of the project in the future. Our on site architects will help you design a plan for your home which may include any of the following accents: Arches, Accent Moldings, Window Trims, Quoins, Columns and Cornices.
We Specialize in:
E.I.F.S. projects.
EIFS (Exterior Insulation and Finish System) is a synthetic coating over foam core and fiberglass mesh. It provides detail around windows, doors, columns, etc. and also on flat wall surfaces when a finer texture is wanted. It allows a lot of artistic expression and has a much smoother texture than conventional stucco. It can also be applied over a "hard coat" of conventional stucco brown mud for durability.
Cement stucco.
Waterproofing Systems.
Resurface.
A "resurface" is applying a new finish coat to an existing stucco surface. Many people who have a lot of stucco repairs to be made might find it cheaper to simply have the whole wall resurfaced. A resurface gives the owner the opportunity to update the color and texture of the stucco, too.
Repair.
Repairs can include: chips in the stucco, stucco "flaking" off wall, wire/stucco sagging, fixing around new windows, cracks in chimneys or walls. No repair is too big or too small for us to handle! Call us and we'll talk about your options!
Exterior accents.
Moldings, panels, trim, cornices, sills, coins, bands, arches, custom installations any finish.
Interior stucco.
EIFS Features:
We use water based materials. Easy clean up while wet with soap and water.
Our materials are Acrylic stucco polymers, which offer the best performance for exterior applications.
Unlimited textures are achieved. Finishes are textured to your tastes and architectural moldings shaped without seams to all sills, doors and garages.
Many colours are available and like the old style stucco it can be painted or recoated if your tastes change.
Can be applied to most construction surfaces.
Minimum maintenance required after installation – years later just wash walls with power washer or by hand.
Fade resistant – outstanding color consistency and color retention.
Our materials are designed to withstand extreme environmental conditions.
Warranties
10-15 Year Material Warranty
3 Year Labour Warranty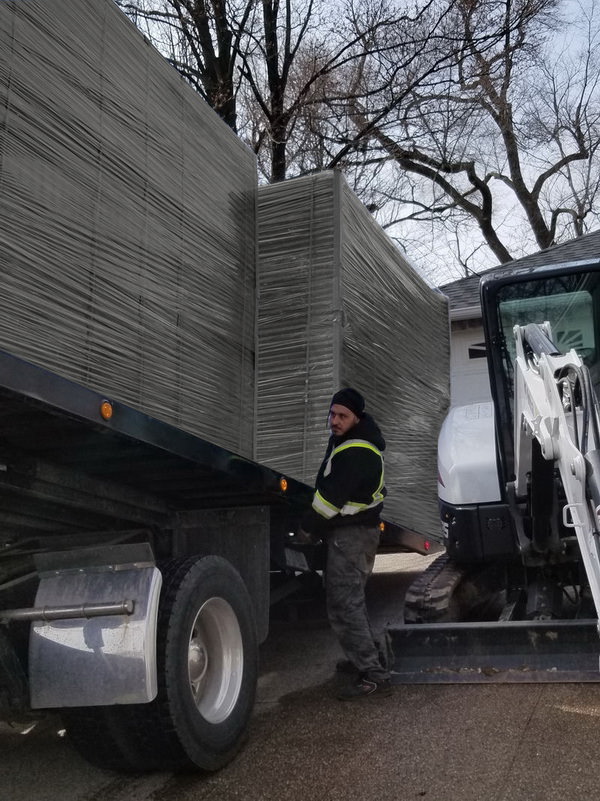 We are now renting fences for all constructions sites.
Fence Rental for Large or Small Jobs. We will set-up the required fences on your construction or demolition site in the Ottawa region with attention to your requirements.